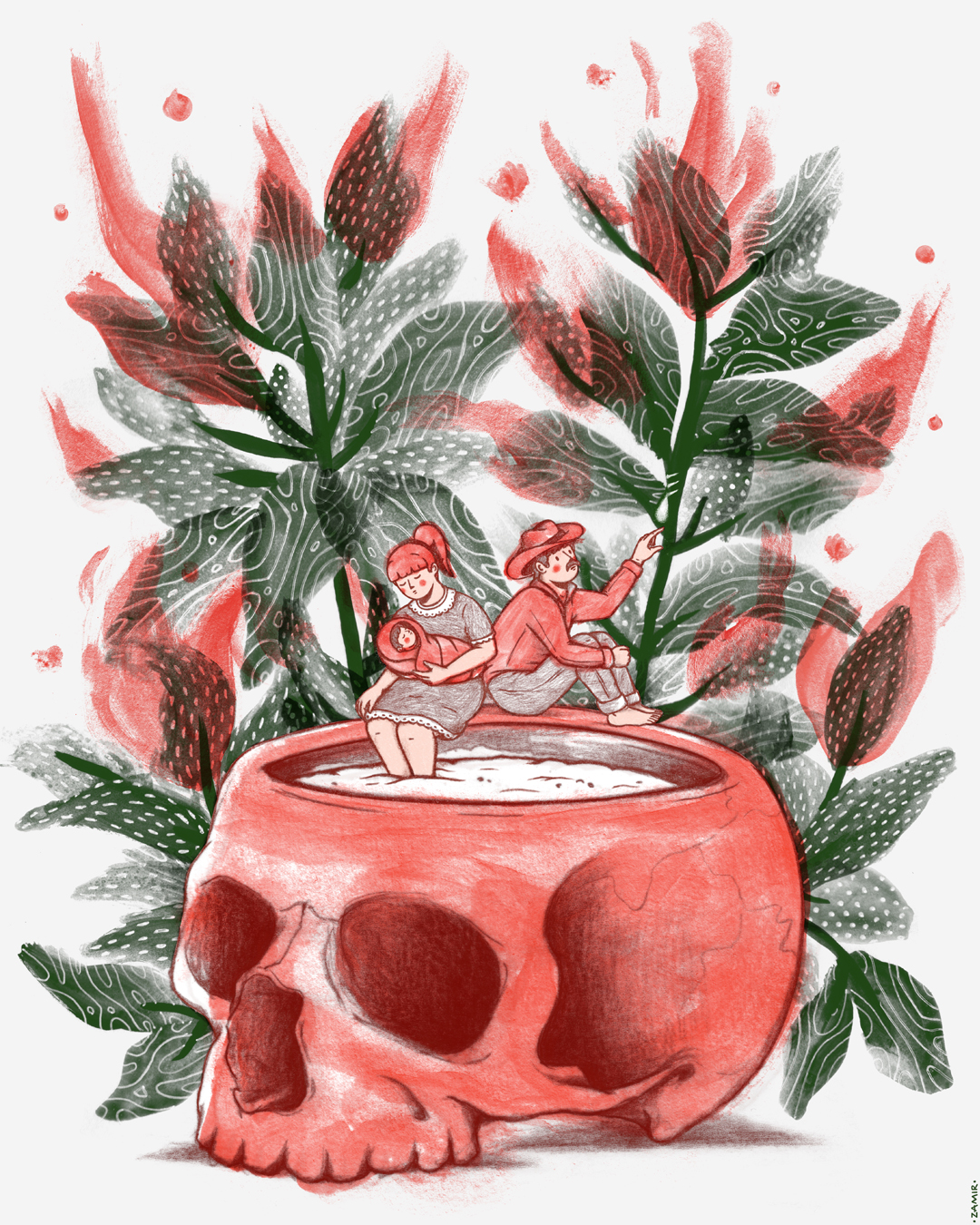 Illustration for the "Primer Salón Departamental de Ilustración del Huila", a tribute to the 100 Years of

La Vorágine

by writer

Jose Estuacio Rivera.









Oh jungle, wife of silence, mother of loneliness and mist! What evil fate left me prisoner in your green prison?
About the process, I used a

mixed technique

, making the assets on vinyl and finishing the color and assembly in Photoshop.
Rough Sketches / Character design
Skull and fire in vinyls.
Rubber plant in vinyls.